all articles
/
all Blog articles
Tehran 1976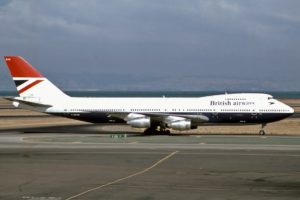 I remember when I was in Tehran (Iran) back in the 1970s. It was terrifying for a young teenager travelling alone and flying for the first time. As our British Airways 747 was on final approach to land in Tehran, the pilot made an announcement and warned us not to take any photos, if anyone did they could be removed by the local militia officials and the airline would not be held responsible.
As we landed you could see why. Half the airport was an airforce base, with rows of F4 phantoms, helicopters, and C130 transport planes all lined up. As soon as we had stopped taxing, the plane was immediately surrounded by men dressed all in black, with long black beards and holding AK47 machine guns, as the doors were opened and the heat poured in. They formed a huge circle around the aircraft facing inwards, not outwards.
While the plane was refuelled three men dressed all in black militia clothing, boarded the aircraft at the front and slowly walked down the aisles of the plane, staring intensely at each and every passenger, directly into their face and slowly moving along a row at a time, as though they were looking for someone.
It was extremely intimidating. You could feel the tension among both the passengers and the crew, people were exchanging nervous looks and wondering what was going to happen next. Everyone just sat there silently, sweating, willing the refuelling to be completed as fast as possible. When we finally took off there were loud cheers and clapping all through the plane, as soon as we were airborne.
---